So my boy finally reached the magical age of 7 last spring and all the football training, school clubs could now pay off and I could get him on a team.
It turned out the local FA affiliated club were looking for coaches to run an under 7 team. I jumped at the chance! I knew my footy I thought and I couldn't wait to coach my son.
He loved his football, FIFA on xbox, football stickers, match of the day etc.
What could go wrong?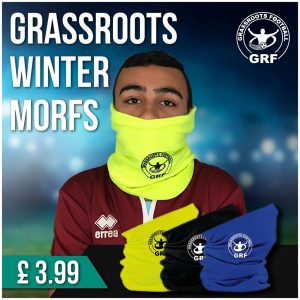 Well a few weeks into the season I could see a lack of effort from my boy. My coaching was always fair with equal playing time, no shouting etc so I was perplexed what the problem might be
Eventually I had to start dressing him in his kit to get him ready for games and he played more and more like he didn't like the game.
What was wrong?
After a really lazy, effortless display I couldn't bite my tongue any longer and asked him what the problem was.
Slowly through tears he explained that he didn't actually like playing competitively.
He enjoyed having a kick around with mates and loved playing FIFA but wasn't keen on playing games.
Unbelievably I had never stopped to ask him whether he wanted to play in a team.
My team will now be looking for a new coach unfortunately as I can't see myself staying on without my son in the team but I wish I had asked him what he wanted before putting  my own needs first.
So parents there will be lots of teams looking for coaches over the summer so please before signing your child up to live out your dreams make sure they actually like playing football.