Even at the U8 age group, I often hear 'he's not good enough' or 'we need an established goalkeeper'.
Here's a thought, develop your players. Too many coaches nowadays seeking those wins to feed their ego. They search around other teams tapping up their 'best players' looking for all the success without putting in some hard work.
At such a young age it's all about fun and development. Play all your players in different positions, if you lose a match so what? Those players you deem as 'not good enough' especially at the U7-U11 age groups, could be the next Jamie Vardy
.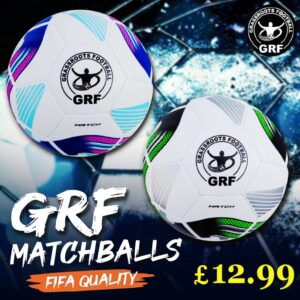 With some positive help and direction you could have the next Jordan Pickford. If you're one of these coaches that try and win at all costs then I've got news for you – YOU ARE THE ONES THAT AREN'T GOOD ENOUGH. Put the fun into learning and make sessions enjoyable. Don't leave that kid on the sidelines, playing 2 or 3 minutes a match, draining any confidence he had left from him.
I started with a young group of boys that couldn't kick a ball but through their love of the game, hardwork and patience have turned into a team. I can ask anyone of them to play in any position with great success. The team are enjoying a brilliant spell, one totally unexpected but I think the result of believing in them and letting them play. Our team has gone from a very raw side to a team of players that are regularly tapped up by glory hunting 'coaches'. I'm just lucky enough to have players and parents that love our team and have declined moving.
We are grassroots coaches, it's our job to develop these players through fun, enjoyment but most of all involvement. 
Yours in Sport
Anon Grassroots Coach