Oh Great! It's Sunday!
A Grassroots Substitutes Parent
It's Sunday, the day my son has been waiting for all week. It's football day. For me it can be the worst day of the week, from waking up to an excited child to going watching all the excitement ebb away as his game time dribs away like the raining running down his face knowing that when he gets in the car he isn't going to even want to talk about it.
You see he loves football, he isn't the greatest player but he is enthusiastic, loyal and always wants to impress his coach, never missing training and games if selected no matter what the weather. Unfortunately these are attributes that are over looked because someone else can pass the ball further or can run a little faster or shoot a little straighter.

Every Monday after training it then wait to see if he has been selected this week. His coach found some better players to sign and now there too many of them as they've gone straight in the first team. Yes they have a first team and a second team. Unfortunately his coach just wants to win everything.
Players have to be dropped each week and its those same ones wearing the same expression which says it me again isn't it. Why is it always me? He's in the squad! That's great I say with as much muster as I can knowing that its still highly unlikely he will play, Should I really be thinking this?
The rest of the week is spent with him walking around like he has won the world cup. Oh great, it's raining I know I'm going to spend the morning shivering and looking at my child stood next to his coach desperately wanting to go and play the opposition are scoring goals so I already know by half time that it's never going to happen as then there might be a slight chance the team might lose if a first team player is taken off.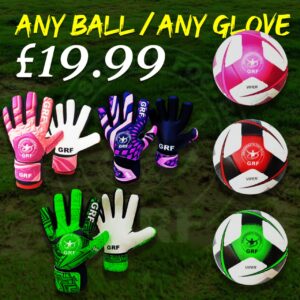 There is two minutes to go and he is going on! I can feel his excitement from the sideline, unfortunately at that time I also hear another first team parent comment on why has there child been taken off and mine put on, you see the team won't be able to win with a second team player on.
The whistle blows 30 seconds later and he hasn't even kicked the ball. He trudges off and I know he will be thinking about it all day. His friends play in the team so he doesn't want to move team, thank goodness he is only TEN and I have another five years of this.
Right, It's Monday morning and he comes bounding in to the bedroom, training tonight Mum!
Oh Great, Its Monday, here we go again