Over the years I have had the privilege of meeting some fantastic people through coaching here in the UK. I'm not talking solely about coaches, I'm talking about good honest people in and around the game who are players, parents, referees, club officials, supporters and the list goes on.
Having been involved with coaching players as young as 4 years old through to the senior game, I have had many discussions about what people expect within the game, and these expectations are vast and varied.
For example, some clubs want all the best players at their clubs and will go out of there way to get them; some coaches to develop players to improve as best they can; some officials want to work their way up the refereeing pyramid; some players just want to enjoy the game and socialise with their friends; some parents want their child to become the next Leo Messi. And who am I to make comment on whatever your motivation may be, or as to why you are involved in the game we all love.
What I would like to discuss at the moment is the rise in level of expectation that I have come across in recent years about how good our players are. Across the spectrum, junior to senior, somewhere, somehow, the majority of the footballing family in my opinion believe we are far superior than we actual are.
I could provide many names from the past 20 years of those who have had trials, managed to secure the old Youth Training Scheme / Apprenticeships but have not had the rub of the green, or indeed, just not been good enough at that particular time.
In recent years here, youth football has gone onto another level with huge national tournaments watched by various scouts; local clubs forging links with professional clubs, 1 on 1 coaching being more popular than ever and development centres in every town, Honestly, I can't remember opportunities to develop ever being so good for our local footballers.
However, once I take off those rose tinted glasses, there are some things that still concern me, and one of those concerns is the weight of expectation I see around every match I watch or am involved in.
The pressure some young players are being put under by certain coaches and parents in my opinion is absolutely ludicrous.
The most recent example I have is recently I returned from a football trip with two squads where we played against one of the best; if not the best; football academies in England, Southampton FC.
On our return, when the players met their parents I was bemused that one of the first things I heard from the parent to their child was "How are you? Did you win?"
This is a usual question I hear a lot. It seems to be the default question of most people, but my concern was, the parent was actually serious…. "Did You Win?"
Reality check.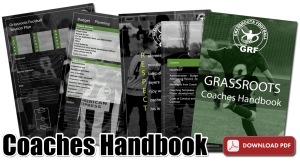 The Academy teams we play against practice at least three times a week and have at least one match per week and play competitive football to develop there players… at the highest level. They are coached by some of the best youth coaches in the country. No less then 10 hours contact time with their coach and teammates per week. Some even have the school education at the training complex.
Our squads train once per week, and this season actually less than that due to facilities and weather conditions. We have excellent and highly motivated coaches who are qualified at various levels, but by no means do we believe we are at the level of Southampton Football Club's staff.
So after reading just two paragraphs above…. Let me ask you… Do you think we won?
And more to the point…. Do you actually think it is important if we won?
The kids had a wonderful experience. A tour around St Mary's Stadium, playing at the Southampton's new £40 million training complex against some of the best players at their age, in the country.

The kids had a great insight for the day in what it might be like being a footballer at Southampton's FC, and believe me when I say they improved on the pitch from start to finish and learnt a great deal.
So how about asking something like – did you have fun? How was the trip? Did you try you hardest? Did you play to the best of your ability? What did you learn?
Followed up by well done, I'm proud of you.
It's a quite simple way to positively influence and motivate kids to learn more about the game.
I could give many other examples, but my point is, Those deemed to have the most ability at a certain stage each season will be called up to represent the respective academys', both men and women, boys and girls.
Out of those, a handful may be fortunate enough to be offered a trial with a professional club.
And from that handful, how many have actually made a career out of being a professional footballer? Not many.
So why is this mentality that we can produce a conveyor belt of talent who will become professional footballers?
Why do I see some clubs, some coaches and some parents treating who they believe to be there most talented players like superstars and different to other players in there squads. And once the game kicks off, it's usually those players who are given more negative comments and pressure applied to than anyone else, in most cases, by their own parents. The expectation of them for whatever reasons are sky high.
The stats don't lie, there are fewer homegrown players playing at the professional level than ever before.
Over 100,000 youths play in the professional academies for years on end training several times a week, exposed to top class coaching and competition from the age of 8 years old to 16…. And if I recall correctly, 1% of them will make it professionally. A totally different world to from our amateur grass roots football in the UK.
I'm not writing to quash dreams, I writing because I am genuinely bewildered as to why expectations have soared so wildly high that perhaps we have forgotten to keep our boots on the ground.
Players need to be treated equally.
At youth level I have seen a coach talk to his team 'star player' for 20 minutes whilst the rest of the squad runs lengths across the pitch for a warm before the game. Only the for the so-called star player to go and join the team for a game of 'Piggy in the middle' just a few minutes before kick off.
What expectation does the coach have of this player? – Why was he being treated so differently to the rest of the team?
We have some very talented players, senior and junior and even those players recognised to be the best we have to offer, for whatever reasons, cannot make it in the professional game.
It's a damn hard thing to do.
I don't know if its just me seeing things so differently to others, so I am really asking for your opinions and comments as a player, parent, coach, club official or spectator….
However you're involved in the Grassroots game, what are you expectations?
With thanks to Aaron Travers for this article.